How do I publish e-book?
Publish e-book. If you have a long history and dream of seeing yourself as a writer on your resume, it may be possible with today's technology. At present, e-book sales on global websites and applications are better than traditional books, not only because they are easy to read and do not take up much space on the bookshelf.
As a writer, it is also an advantage for you not to go through the old traditional publishers. If you go through a digital publisher like us, we can publish your books on most major websites. With the help of the Internet as a channel and the wide popularity of smartphones, tablets and e-book readers, it is possible to expand the target group to a target group without competing with other authors on the bookshelves and other store shelves.
Publish e-book online
You can easily share your book with friends, relatives and other companies. This is a personal story or a wonderful topic that you want to share. We distribute it to the public. If you need help creating a paper book, we will show you how to turn an e-book into a physical book that can be decorated on an actual bookshelf.
We help you create your e-book
Publish e-book in different formats
Epub (file extension epub). The most common format is supported by almost all devices except Kindle. The card reader is suitable for Windows, Mac, Linux, Android, Iphone / Ipad, Windows Phone and many clean tablets. The format is based on xml.
Mobipocket (file extension prc, mobi). A slightly older format, originally used in various models of PDAs. Today, support is available on the same platform as epub, and many readers / applications support both formats (and several other formats). The mobile phone pocket is basically the same as the old azw format for the Kindle.
Ereader (file extension pdb). An older format derived from the Palm PDA. Books in this format can still be read on most platforms.
Kindle (file extension azw, kf8). Amazon's Kindle readers have two formats. The older azw has been replaced by the newer kf8. You can read Kindle books on all other platforms with free programs / applications that can be downloaded from Amazon.
Microsoft Reader (file extension lit). This format is not common today, but it was common when Windows Phone was still called Pocket PC. However, most modern e-book programs can read it.
Pdf (file extension pdf). Does not flow over the text, but is static. Best suited for tables and the like where it is important that the basic appearance is maintained.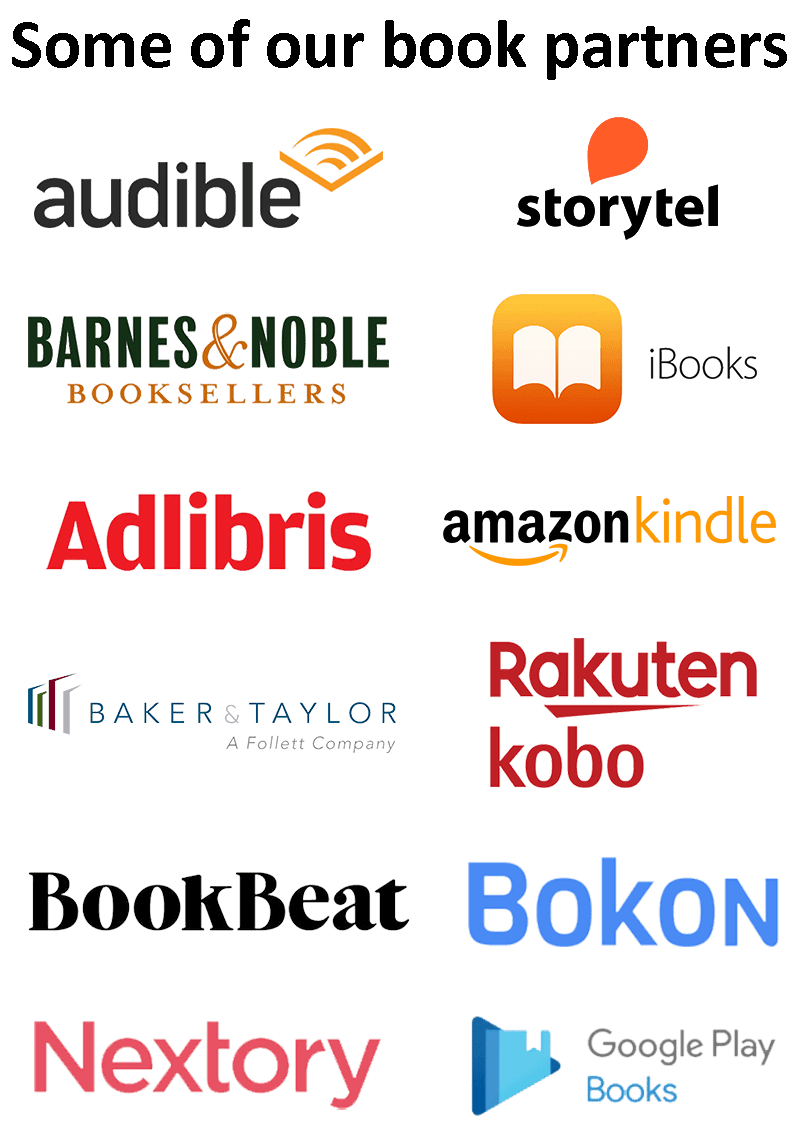 Make money by publishing e-book
Do you have the author's ambition? In today's computer age, it is easy and cheap to publish electronically. E-books are becoming more common and almost everyone can read them on a mobile phone or tablet. In addition to selling books in print, most online stores also sell books that can be borrowed from libraries in electronic form.
The growing interest in e-books has led to an increased supply. Nowadays, no matter what type or age you like, you can find e-books for everyone. Contact us and we will help you publish e-book.