Create digital book
Create e-book. Nowadays, it is very easy to publish books electronically. E-books are becoming more common and almost everyone can read them on a mobile phone or tablet. Most online bookstores also sell books in electronic format in printed form and can be borrowed from libraries. We have agreements with the largest distributors of e-books and deliver to both retailers and libraries around the world.
There are a variety of e-book formats, but one is more or less standard, namely epub. With the right software, it can be read on all platforms except the Kindle reader, as Amazon has chosen to use its own format. But if you have a Kindle, it is possible to convert between formats. If you are going to do all the work yourself to get a finished epub file, here are some tips below.
For example, write your book in Word. Use a single default font and no functions. Different sizes work well, such as headlines. Formats and footnotes can be used, but are usually not good, so avoid them. Separate chapters with large text and page breaks. Remember the title page. Do not include a cover image in the document, but remember that if it is to look like a book, it should have a title with the title and author name Calibrate.
Create e-book online
Launch the Caliber application and click Add Books in the upper left corner. Browse the finished book in Word format and add it to the program list's book list. Select the book and click "Edit Metadata." Change information. The right author and title. Click Browse and upload the cover image. Click on the small icon to the left of the ID and enter your ISBN. Click OK to close. (ISBN number can be obtained from us)
Click Convert Books and Convert. You will see an arrow in the lower right corner that indicates that the book conversion is in progress. When you are done, you can click Click to open to get to the folder where your new book is located. You can also read it by clicking View.
We help you create your e-book
E-book format
Epub (file extension epub). The most common format is supported by almost all devices except Kindle. The card reader is suitable for Windows, Mac, Linux, Android, Iphone / Ipad, Windows Phone and many clean tablets. The format is based on xml.
Mobipocket (file extension prc, mobi). A slightly older format, originally used in various models of PDAs. Today, support is available on the same platform as epub, and many readers / applications support both formats (and several other formats). The mobile phone pocket is basically the same as the old azw format for the Kindle.
Ereader (file extension pdb). An older format derived from the Palm PDA. Books in this format can still be read on most platforms.
Kindle (file extension azw, kf8). Amazon's Kindle readers have two formats. The older azw has been replaced by the newer kf8. You can read Kindle books on all other platforms with free programs / applications that can be downloaded from Amazon.
Microsoft Reader (file extension lit). This format is not common today, but it was common when Windows Phone was still called Pocket PC. However, most modern e-book programs can read it.
Pdf (file extension pdf). Does not flow over the text, but is static. Best suited for tables and the like where it is important that the basic appearance is maintained.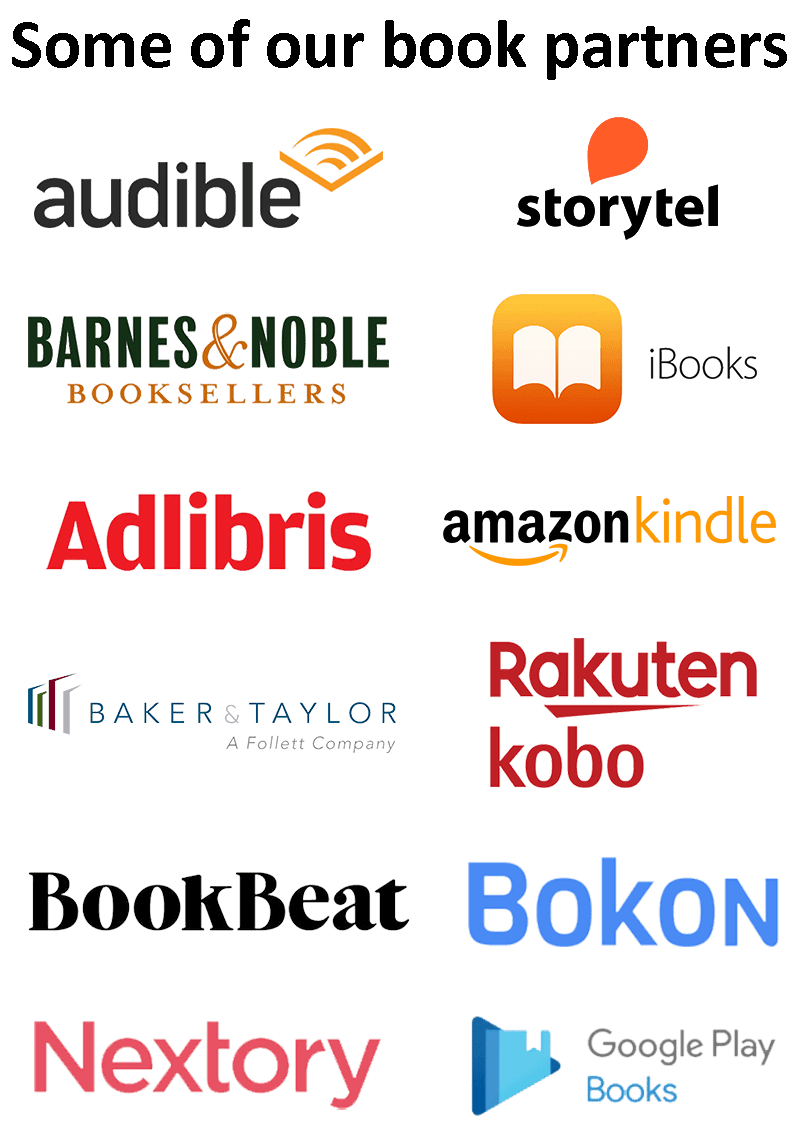 Make money on e-book
Do you have an author's ambition? In today's computer age, it is easy and cheap to publish electronically. E-books are becoming more common and almost everyone can read them on a mobile phone or tablet. In addition to selling books in printed form, most online stores also sell books in electronic form that can be borrowed from libraries.
The growing interest in e-books has led to an increased supply. Nowadays, no matter what type or age you like, you can find e-books for everyone. Contact us if you are thinking of creating an e-book.